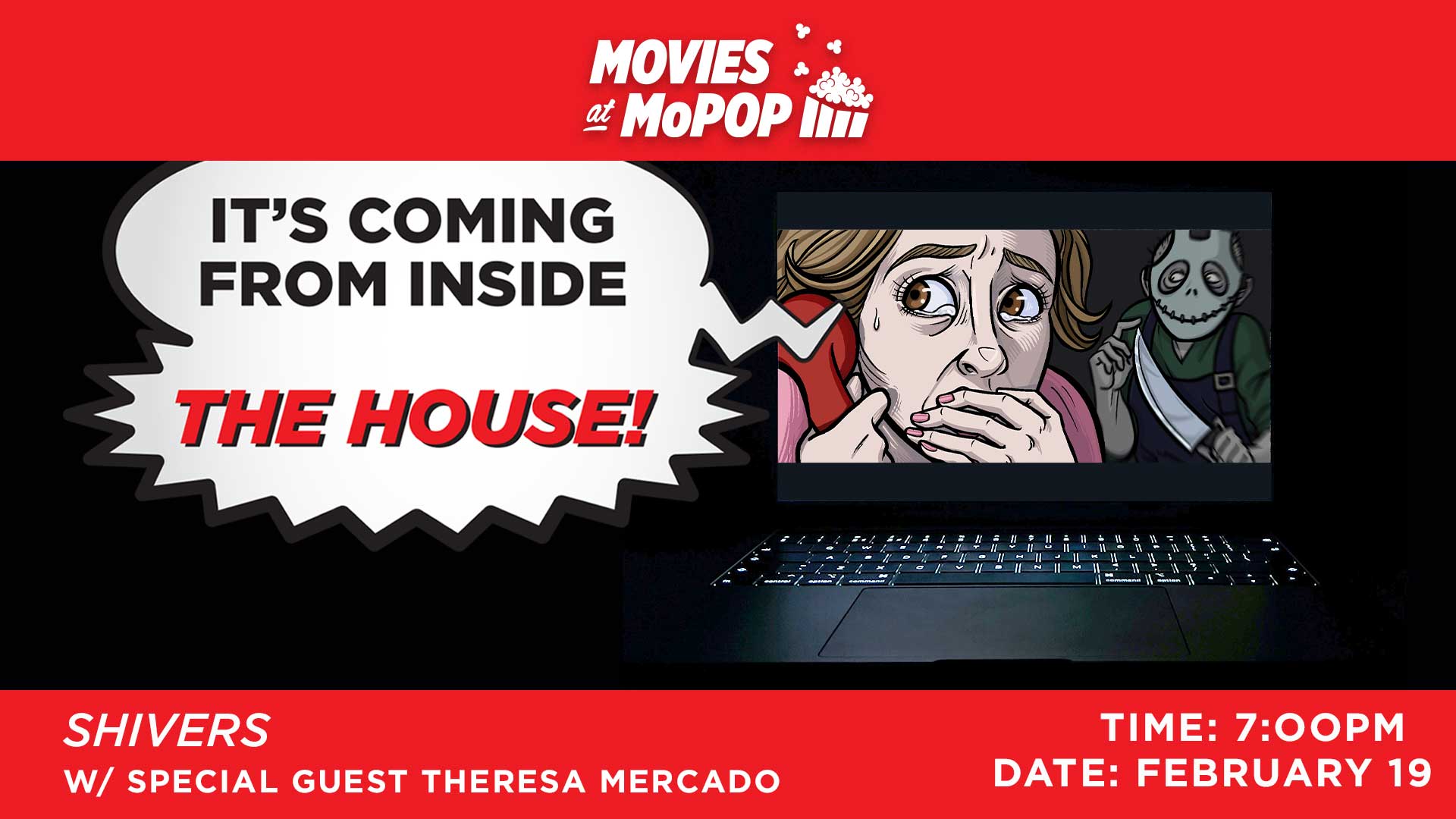 MoPOP's monthly horror watchalong series is back in February, and we've invited Theresa Mercado, programmer and host of the Scream Screen film series and co-owner of Cult Legacy, a horror and cult cinema apparel company, to select a film that they feel deserves a place on our list of 100+ Horror Films to See Before You Die. Theresa chose Shivers, Canadian horror master David Cronenberg's first feature length film, an unsettling, sexually charged dark fantasy that was written off as "immoral trash" by film critics upon its release and which provided early glimpses into the body horror that Cronenberg would build upon in the decades that followed.
Here's a handful of program elements that you can expect to see:
Pre-film introduction with MoPOP's Robert Rutherford and Theresa Mercado, programmer and host of genre film series Scream Screen
Cheap-as-heck quarantine cosplay
Chat with Robert, Theresa, and other fans during the film
Post-film discussion and Q&A with Robert and Theresa – be a part of the conversation!
If you happen to own a copy of the film, get it queued up at 7 p.m. PT on Friday, February 19th! Otherwise, here's where you can find Shivers online:
---
Register at: http://mopop.org/movies#icfith to join the Zoom pre-film intro w/ Theresa and Robert, stay for the chat during the film! Donations to MoPop encouraged but not required
SHIVERS aka: THEY CAME FROM WITHIN
87 mins
Directed by David Cronenberg
1975
The residents of a suburban high-rise apartment building are being infected by a strain of parasites that turn them into mindless, sex-crazed fiends out to infect others by the slightest sexual contact.