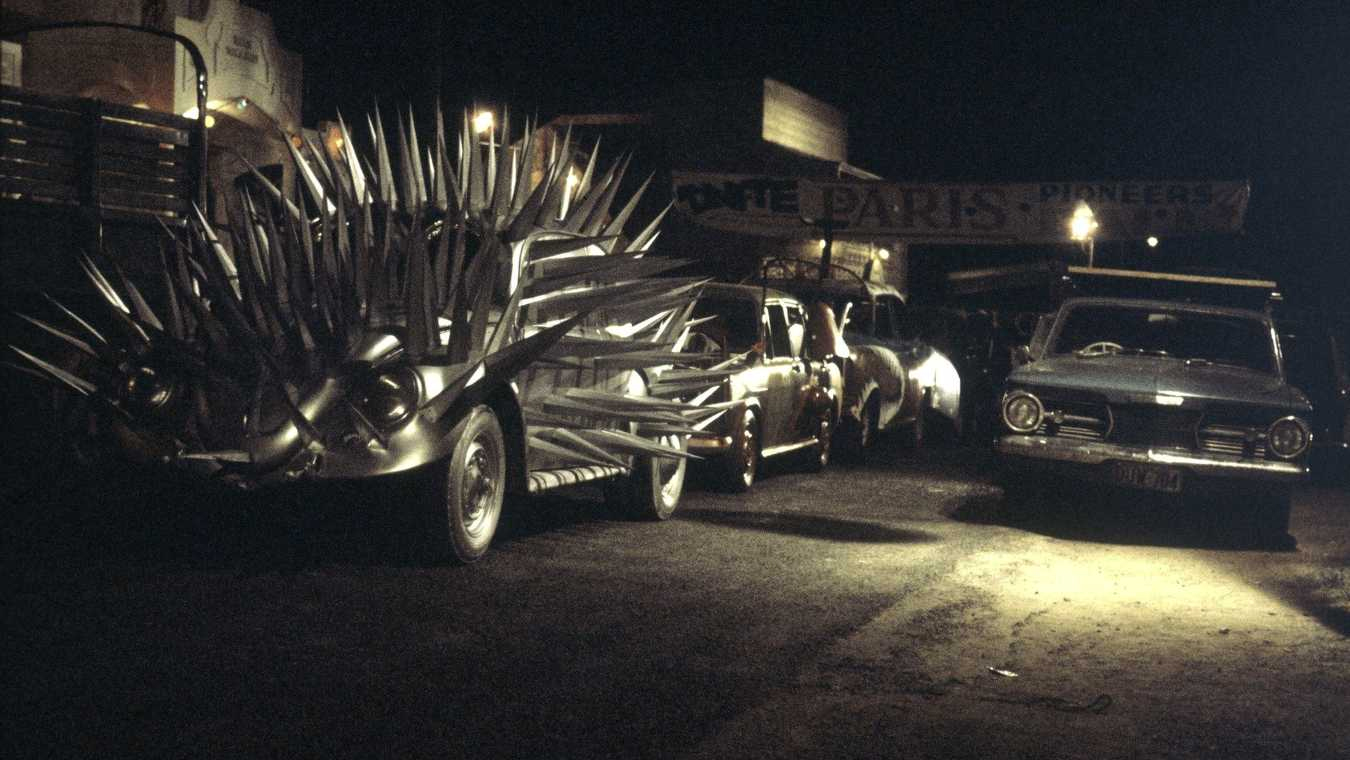 Scream Screen hosted by Theresa Mercado is back ON THE ROAD AGAIN w/ a remote-viewing double-feature of JOY RIDE (2001) and THE CARS THAT ATE PARIS (1974) with very special live Q&A w/ Clay Tarver, co-writer of JOY RIDE!
Clay Tarver has been writing feature scripts, magazine articles, and other stacks of paper for over twenty years. He was a writer and Executive Producer on HBO's "Silicon Valley". Originally from Texas, he was also a musician for many years, mostly as the guitarist for Matador recording artist Chavez. Currently, Tarver is directing his first feature for 20th Century called "Vacation Friends", starring John Cena, Lil' Rel Howery, Yvonne Orji, and Meredith Hagner.
All films, intro & live Q&A are online (links below) so you can join from wherever you live in real time.
7:00pm
JOY RIDE (2001)
Director: John Dahl, 97 min
Three young people (Paul Walker, Leelee Sobieski, Steve Zahn) on a road trip from Colorado to New Jersey pull a prank on a trucker via CB radio but turns out he doesn't think it's too funny.
Available to rent for $4 on Amazon Prime: https://www.amazon.com/​Joy-Ride-Steve-Zahn/dp/​B001F63D4I (also available to rent or buy on YouTube, Vudu, iTunes and Google Play)
Watch trailers via YouTube link
9:00pm
LIVE Q&A
w/ JOY RIDE co-writer Clay Tarver