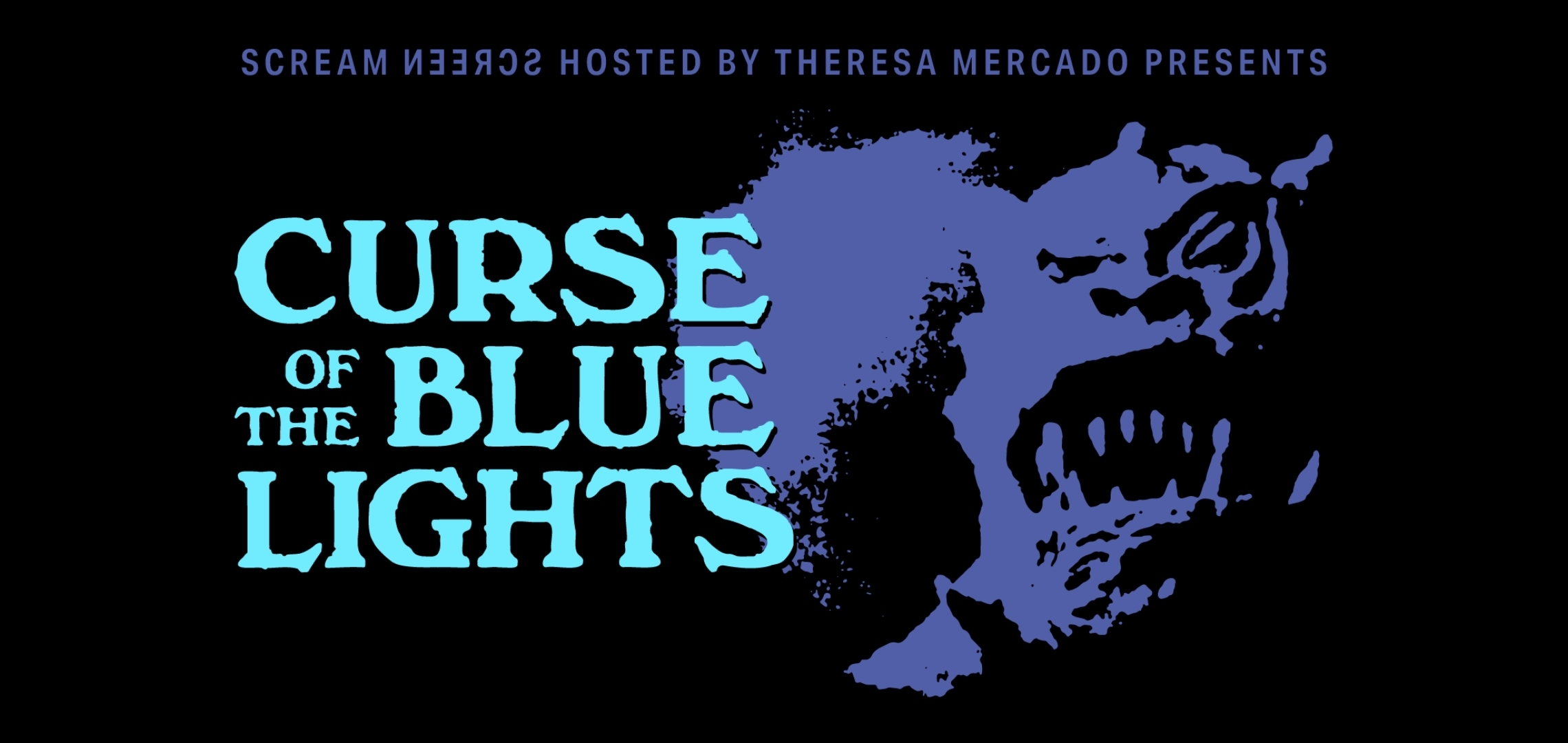 Tix: https://denverfilm.eventive.org/films/64e681248f544e00a962c3adPlease join Scream Screen for a special presentation of Pueblo, Colorado-lensed CURSE OF THE BLUE LIGHTS(1988) hosted and curated by Theresa Mercado!
With director John Henry Johnson and Head Of Makeup FX Bryan Sisson in-person for a post-film Q&A!
Horror apparel brand Cult Legacy pop-up shop in the lobby at 6p!
The desolate town of Blue Lights, which gets its name from a mysterious nightly illumination close to the graveyard, is rumored to be cursed. The origin of both the lights and curse itself have been left to legend, but rumor has it that ancient monsters roam the area and have been responsible for the countless deaths and tragedies which have afflicted nearby residents. When a group of college students decide to spend a night investigating these supernatural occurrences, they quickly find themselves in for a nasty surprise, after uncovering an ancient relic, which leads them into the terrifying subterranean layer of The Muldoon Men; giant monsters who need to ingest human corpses in order to sustain their strength...
A low-fi monster film oozing with regional charm, John Henry Johnson's Colorado lensed CURSE OF THE BLUE LIGHTS is a cheerfully entertaining and highly original take on a traditional "creature feature," enhanced by excellent practical effects and a series of wild twists and surprises.
Come support an evening celebrating Colorado made horror!
Tix: https://denverfilm.eventive.org/films/64e681248f544e00a962c3ad