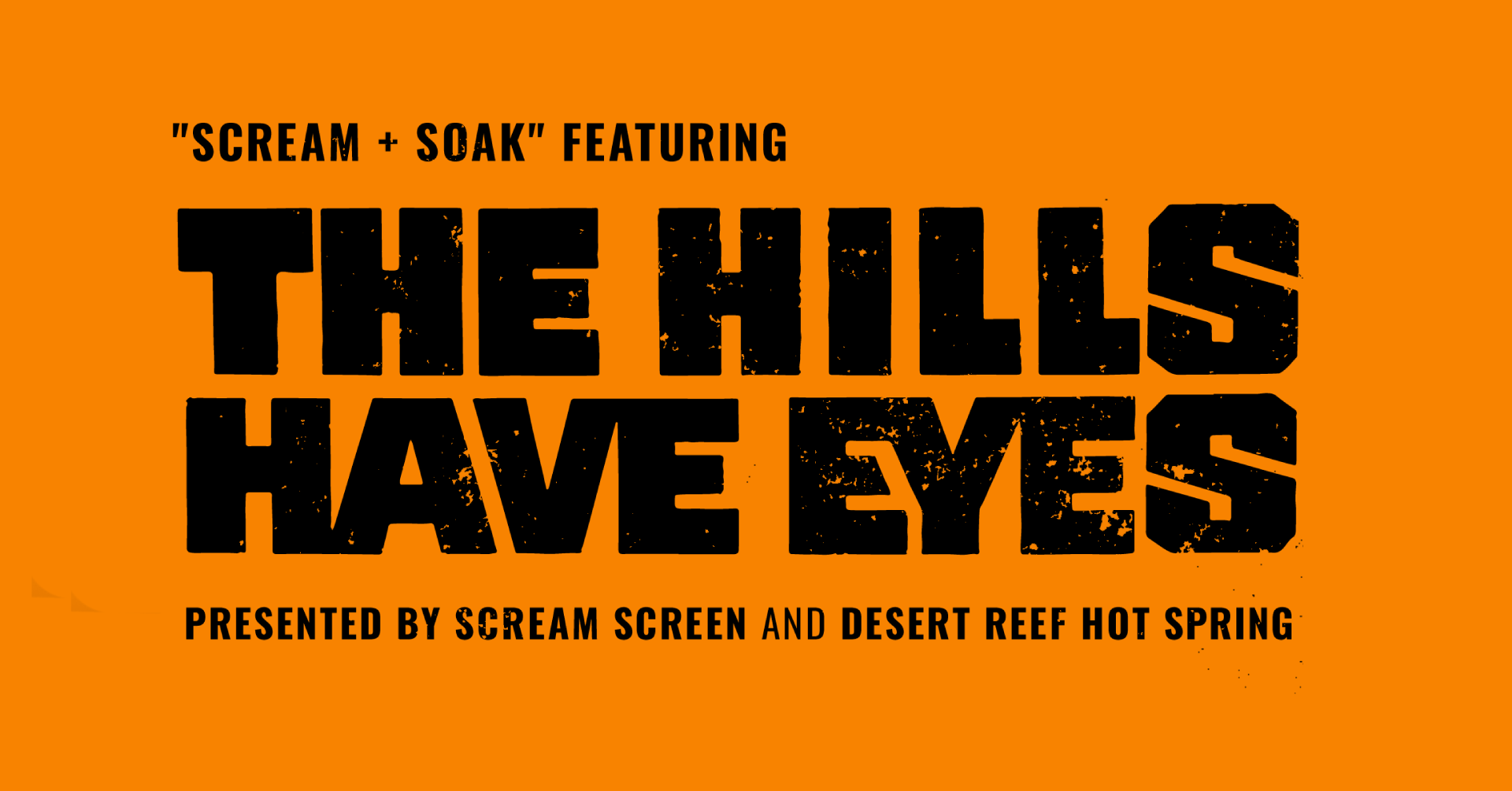 HORROR fans! Slip into our moonlit pool for an eerie evening screening of THE HILLS HAVE EYES at Desert Reef Hot Spring on April 23rd at 7pm. Desert Reef is the perfect landscape to experience Wes Craven's 1977 classic about a family stranded in the desert. We're teaming up with Scream Screen and The Archive Colorado for this event and we're already kinda scared of them.
In addition to screaming and soaking there will be a food truck on site if you're one of those human-food eaters. We also have a few tricks up our sleeves for the evening so stay tuned.
If you would like to stay the night after the film (if you dare), book a restored Airstream or Metal AF tiny home via "stay" on our site. This is a bathing suits and pre-purchased tickets required event.